When: June 02, 2018
QIC: Cruiser, Lambo, Trojan
The PAX: Bullseye (R), Boyscout, Tortuga, Britney, Duckcall, Duggar (Happy Birthday), Shots Fired, Roundup, KobraKahn, TP, Locksmith (R), The Bishop (R), Knob Creek, Greg Stoner (R)((FNG F3-Spicoli)), Jim Dirkey (R)((FNG F3-Muffy)), Maple Leaf, PaceCar (Happy Birthday), Andre Davisson (FNG F3-Double D), JR Shipp (FNG F3-Ether), Huffy, Robin Hood, Fireball, Kevin Roth (FNG F3-RainMan)((Happy Birthday)), Old-E, Joel Hill (FNG F3-Passport), SnoopDog, CarPool, KoolAid, Lambo, Trojan & YHC Cruiser (RR).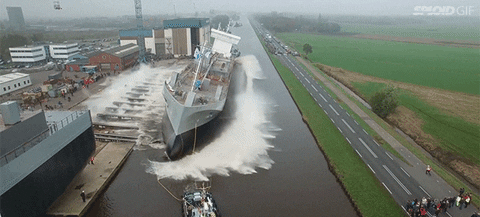 Condition
75* & 95% Humidity > STEAMY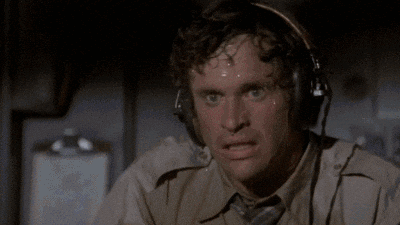 Disclaimer
YHC is not a professional. F3 workouts are FREE – you are here voluntarily #YouAgainstYou. If you can't complete an exercise modify as needed but use good form. Notify the Q or rest of Pax of any serious medical conditions #PushYourselfButDontHurtYourself.
The Warm Up
SSH x 25 IC
Abe Vigoda x 10 IC
Mountain Climbers x 10 IC
Grass Grabber x 10 IC
Merkins x 10 IC
LBAC's F&R x 15 IC
Mosey around the park with > High Knees, Butt Kickers, Side Shuffle Right & Left and Back Peddle> Then mosey to Niagra Falls> Along the way, we stop for Merkins x 10 IC R&R twice.
The Thang

CoP: Stop #1 Niagra Falls. A nice place as it draws the attention of the traffic at the light at W Lake Houston and Kingwood Dr.
The Step Up Skull Crusher> Single leg x 10 IC

Then change to other leg x 10 IC

The American Hammer x 10 IC
The Dip x 10 IC
The Incline Merkin x 10 IC
R&R x 2
Stop#2: Let's Mosey over to Mount Midoriyama for a DORA.  Count off 1-2, 1's look to your right & 2's look to your left> That is your partner, while partner 1 is running up, around and down Mt Midoriyama, Partner 2 is starting the DORA. This is a cumulative exercise. 3 Points of Contact on the stairs at all times. Plank for the "6" when completed.
Cheerleaders x 100
Groiners x 200
E-2K x 300
Stop #3: Mosey back to the Shovel Flags. Close it out with some "Core Work" and stretching. 
LBC x 25 IC
Oblique Crunch x 10 IC > Left side & Right side
Plank Regular into
Pigeon Stretch
Piriformis Stretch
Abe Vigoda x 4 IC
Grass Grabber x 5 IC
CountORama and NameORama
31 PAX with 6 FNG's.  Solid work this morning and a HUGE Thank You to the other F3Houston AO's for sending a contingent of PAX to helps support the F3Kingwood Launch. Thanks to TP and my "M" on the cameras and my "M" for bringing breakfast.
COT
4 PAX did a double today starting with a 2.0 mile Ruck.  Along the way we did some Merkins, discussed the launch, the workout and pointed out the "Workout Spots" along the way to Snoop and Shots. As an AO we did a total of 6,200 Merkins + the 40 we did on the Ruck = 6,240 total today for F3Kingwood.
TAP's to KFC's family and especially his daughter Ava, PaceCars friends Paige and Rutherford and Duggars brother.
ANNOUNCEMENTS
*GoRuck Light > Independence Day*

Saturday, June 30th, 1400 "We must all hang together, or assuredly we shall all hang separately."
― Benjamin Franklin

*F3TheWoodlands "The Shed" Launch*
*Black Ops Beatdown*

Saturday, Aug 11th
Hosted by "The Trinity" More to follow

*City Ruck Tour – Houston*

Fri, Sept 14th benefiting "Operation Enduring Warrior"

*2nd Annual – F3 Houston Anniversary Convergence*

Saturday, Sept 29th > All AO's Converge
COMZ CHANNEL
For those few of you who have not yet signed on – get onto BAND today, either via smartphone app (links here: apple / android), or via the website. This is our new preferred Comz Channel going forward – download it and join the band called "F3 Houston" to get all the info on F3 Houston. Here is where you can learn who are the upcoming Qs, sign up yourself to be the Q, read our Backblasts for each WO, learn details of our next CSAUPs, and as usual, make fun of the guys in the Pax in general with some good ol' Mumble Chatter.
As always, Honored to Lead> Cruiser